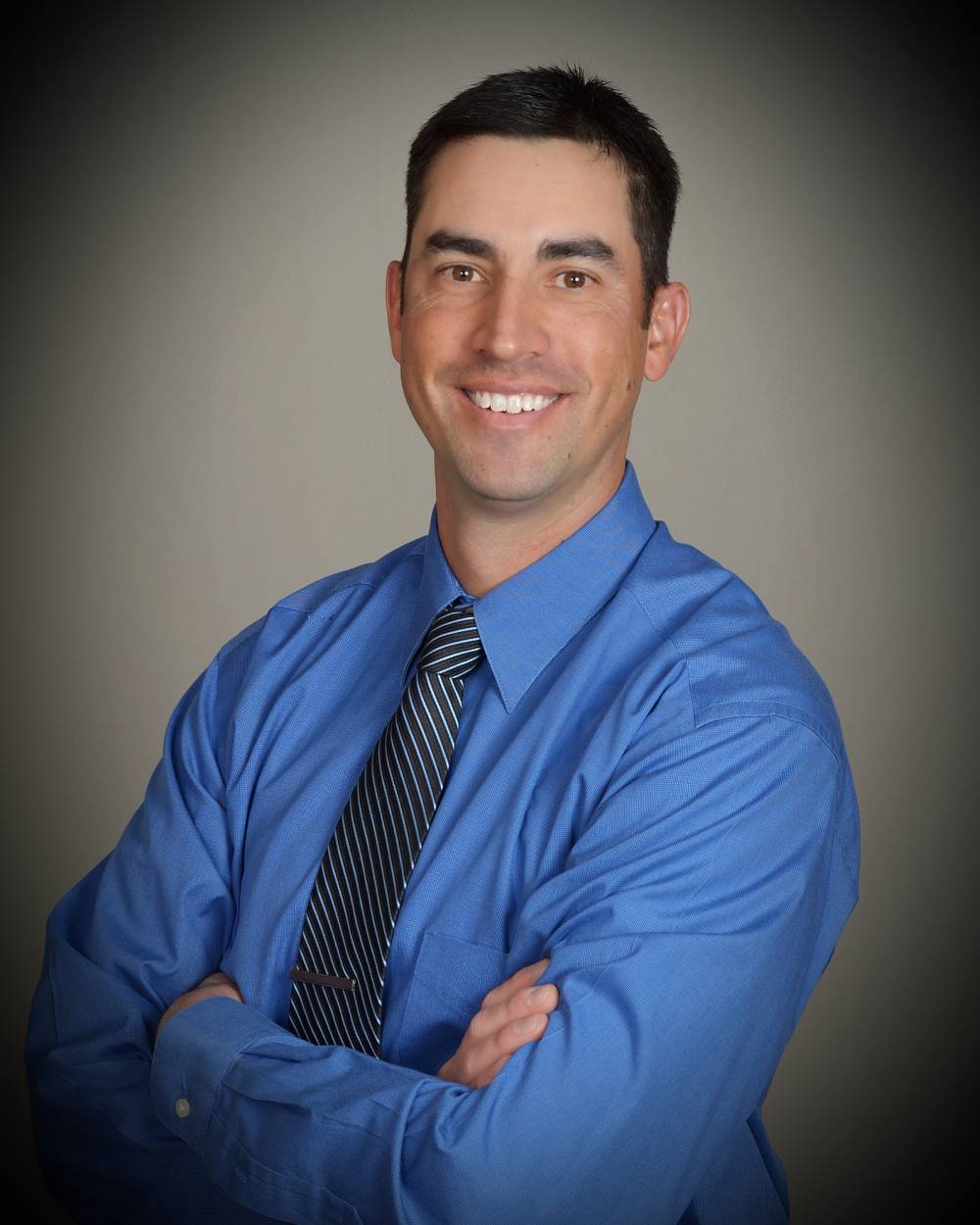 MICHAEL T. DICUS, DMD
A PASSION FOR MY PATIENTS' HEALTHY SMILES
I feel extremely blessed to be part of the dental profession. I love interacting with people, and ever since I was a little kid I've loved fixing things and working with my hands. Dentistry affords me the opportunity to do both!
I love hearing people's stories, and learning about their passions. I love hearing about kids' sports teams, or a patient's grandkids. I have patients who race cars and fly planes, others who are avid fishers and hunters, and still others who are exceptional bakers and bring us treats.
I feel the difference we make in our patients' lives is a healthier mouth and smile and a renewed confidence in the dental profession. We pride ourselves on selflessly treating people how we want to be treated. For some people, that results in a dramatic change in their dental condition after avoiding the dentist for many years. For others, it's a congratulatory pat on the back at a cavity-free checkup.
All our patients, no matter how extensive — or not — their dental treatment needs may be, are appreciated. It's my goal, and that of my team, to make each person feel that appreciation at every visit.
EDUCATION AND CONTINUING EDUCATION
Sparks High School
Undergraduate degree – University of Nevada, Reno
Doctorate of Dental Medicine – Oregon Health & Science University, Portland
Each year I participate in many hours of continuing education (CE). CE keeps me on top of new research and techniques, and enables me to be more thorough and comprehensive, as well as more conservative and efficient, in the care I provide.
PROFESSIONAL MEMBERSHIPS
American Dental Association
Academy of General Dentistry
Nevada Dental Association
Northern Nevada Dental Society
PERSONAL LIFE
I grew up in Sparks, living there from 3rd grade until I moved to Portland for dental school, then back again. I grew up riding and fixing bikes in my neighborhood, playing baseball and fishing. My boys both enjoy playing sports as well. My older son currently plays baseball at Lassen College in Susanville Ca while my younger son is in high school and plays football and baseball. Both of them are making their dad proud of the young men they are becoming.
We also have a pointer mix, Joey, who was rescued from the shelter several years ago. He loves to go on runs in the hills and walks at the Sparks Marina. He even has a video on YouTube!
Away from work, I'm usually at one of the kids' sporting events or working in the yard. I also enjoy cutting firewood, hiking the hills with Joey, fishing, hunting, and target shooting. I'm a fan of the Giants, the Reno Aces and love to fix things.